Project Assembly
(click pics for larger view)
To set up my experiment, I first had to get a big box. As soon as I had a big box, I started to put some bedding, two bowls, two ladders, real food, and fake food. I glued both ladders on each bowl.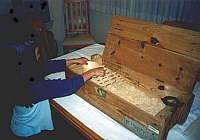 Then I put the bowls and ladders on the side of the box. I put some real food into one of the bowls, and I put the fake food in a small dish in front of the real food.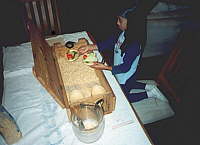 Now that I have placed everything in its proper location, I am going to test the hamsters and write down my observations.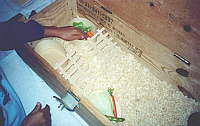 Email Danica