According to the newspaper and the community bulletin boards, the winds have changed and the Day fire is no longer headed for Ojai.
We will have regular rehearsals
today Monday, Sept. 18.
Look forward to seeing you all.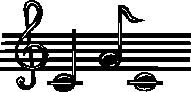 Also, remember to return your applications.
We want to have everyone's current email and address.